We value our clients' experience at Clarkston Veterinary Clinic. If your pet or animal is currently a patient, please feel free to complete the following Client Experience Questionnaire. The Questionnaire is in Adobe Acrobat format, and requires the free Acrobat Reader to view.
Download & Print Questionnaire
Dr. Amy Cumberland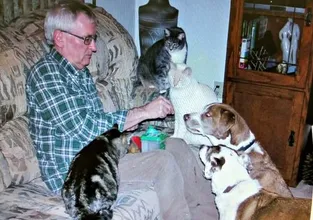 As proud parents of a number of 4-legged kids, we've entrusted our family members to Clarkston Veterinary Clinic for almost 20 years. We are most appreciative that the well-being of our 5 dogs and 7 cats has always been the primary concern of Amy and her staff. When our animals are being seen at the clinic, not only do we receive quality care on the day of the exam or surgery, but we also receive follow-up phone calls and are encouraged to call them back with any questions or concerns. As more serious care issues are addressed, Amy and staff are excellent about discussing the options and treatments available. We also appreciate that Amy's approach is to usually suggest that we try minimally invasive methods of diagnosis or treatment first. Our friends at the clinic have always been there to compassionately assist us during routine exams, diagnostic and surgical procedures, and those more difficult times when we've had to say goodbye to our loved ones. We truly feel like we have family at the clinic and can trust them with our kids' health.
Roger and Marlene Peterson
---