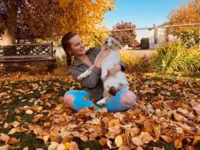 Taydra - Kennel staff:
Joining us in Sept. 2017 Taydra has added a fun-loving carefree attitude to our staff. She provides excellent care to the boarding clients and has recently started helping in the front office. We are excited to see where this career takes her!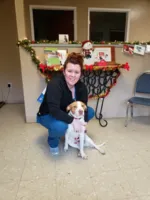 Bri - Reception / Tech:
Bri started with us in May of 2017. She is one of our front desk staff and also works in back as a tech. She is excited to learn and expand her knowledge in the vet tech world. She graduated from University of Idaho in 2015 with a Bachelor of Science in Animal Science: Pre-Vet Option and a Bachelor of Science in Animal Science: Dairy Option. She is proud to be a Vandal and going to football games! She also enjoys her summers with her pups (Dozer, Terra, and Rusty) out on the boat fishing and swimming.
​Stephanie - Reception
​Stephanie started August 2015 when she moved back home to Grangeville. She is an animal lover and out doors woman! She loves to ride horses, fish and hunt. She has 2 dogs, Scout and Riley and a handful of horses! Stephanie has been taking care of clients out front for the last year and is now training to fill in as vet assistant.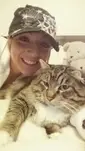 Sydney - Tech/Reception:
Sydney came here in May of 2015 and has worked in vet clinics previously she has added a lot to our excellent team with her experience, fun personality and her eagerness to learn! She is currently going to school to earn her certificate in vet technician. She has a couple dogs (Sissy is her main girl) and a cat Bentley she adopted from the clinic. In her spare time when she isn't working on school she enjoys spending time outdoors.

Cassy- Office Manager/Reception:
Cassy came to us from the animal shelter in 2013 when Amber left us. Originally from Grangeville Cassy has worked with large and small animals for years and instantly fit in with our crew and clients! Cassy is a Corgi aficionado but also has an Australian Shepherd. Cassy took over the office manager position when Jennifer retired.
Pam- Technician:
Pam has been at Clarkston Vet since December 1989 when she moved to the valley from South Dakota. Pam bred and showed Chihuahuas for 12 years and showed Shar Pei dogs in obedience before that. Pam currently has a French Bulldog named Tater.

Candi- Groomer:
Candi was raised in Asotin, WA, and made her home in Arizona, Hawaii and Seattle, WA, before moving back to the valley to stay. She attended the Tarlara School of Dog Grooming and received her certification in 1990 just before coming to work at Clarkston Vet as our sole groomer. Over the years Candi bred and showed Giant Schnauzers, Papillions, Smooth Fox Terriers and Dobermans. She currently has 1 dog and 2 cats.
Francse- Technician:
Francse first joined the team as a technician in 1984 when Clarkston Vet was still a large animal practice. Over that time she bred and raised Springer Spaniels and Giant Schnauzers. She also taught obedience for the Kennel Club for 10 years and is still an active 4H leader.
Update: Fran has retired! Enjoy your retirement we know you will keep busy with your mini farm :)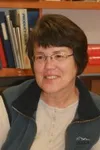 Jennifer- Office Manager:
Jennifer has been office manager since May 2001. When she is not keeping our accounting straight, she enjoys quilting, riding bikes & reading. *NOTE* Jennifer has retired and is focusing on her quilting business and spending time with family. Best of luck in all you do, Jennifer!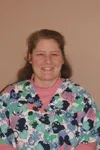 Amber- Reception:
Amber is is new to the veterinary field, having just joined us in December 2008. She is looking forward to meeting all of our fantastic clients and their pets. She grew up in Grangeville and currently resides with her family in Colton, WA. She has two dogs, a chow chow mix and a pug mix that was found as a stray and never claimed.
***NOTE*** Amber is now working for the State- moving on to bigger and better things! Best of Luck Amber!

Carrie- Reception/Office Administration:
Carrie has been employed with us since December of 1997. Originally from Northern California, she worked at various pet stores (and several years as an RV service writer and receptionist) before finding her niche here at Clarkston Vet where she thoroughly enjoys working with the animals and our wonderful clientèle. Carrie currently has two dogs of the lab and retriever variety. *NOTE* Carrie is now working in the licensing division of the Nez Perce County Sheriff's Dept. Good luck in all you do Carrie!
Donna- Technician:
Donna joined the Clarkston Vet Clinic staff as a technician in June 1990. Over the years she bred and raised White German Shepherds. She's also raised and trained her own horses and currently resides with her husband on 54 acres on the outskirts of Clarkston. Donna currently has a border collie and a mastiff mix (along with DOZENS of barn cats!) As most of us know, Donna is cantankerous and refused to have her picture taken so we snapped her anyway! **NOTE** Donna is now retired! Enjoy your retirement Donna! ;0)
Michelle - Reception/Tech:

Michelle came to us from the Lewis Clark Animals Shelter in August of 2015. She is very passionate about animals and has fostered many kittens and recently a dog. In 2012 she adopted her cat Waffles from the shelter. We are happy to have such a caring and compassionate person to add to our team! Note: Michelle is no longer working here... on a regular basis but fills in as needed. You will still get to her smiling face on occasion!

Teresa & Mike- Janitorial:
Shawn, Kennels
Shawn has been taking excellent care of the boarding patients since 2013! He has cats and dogs of his own and takes pride in providing the best care to all animals.